As 2010 recedes into memory I hope you enjoyed our annual Gregorian rollover as much as I did. Skittles vodka, that's all I'm saying. This years collection of temporal rollover bugs seemed to surface themselves on mobile phones. Customers on the Orange network found their phones texting by themselves and Apple users (having got over AntennaGate and an unwillingness to acknowledge Daylight Saving Time in New Zealand and Australia) found their iPhones demanding a lie in yesterday.
I don't think I realised it at the time but 2010 was a big year for me. After eight years in London I left agency life behind and started out on my own. The most rewarding part so far has been the freedom. The most unusual, that I've yet to build a website. My first two gigs have been for iPad and Xbox 360. As you might expect, the Flash platform has kept me busy but I also found time this year to experiment with OpenFrameworks, iOS and HTML5. What I've noticed most is it gets easier to pick up new languages. Software engineering skills like OOP and design patterns are relevant no matter the syntax.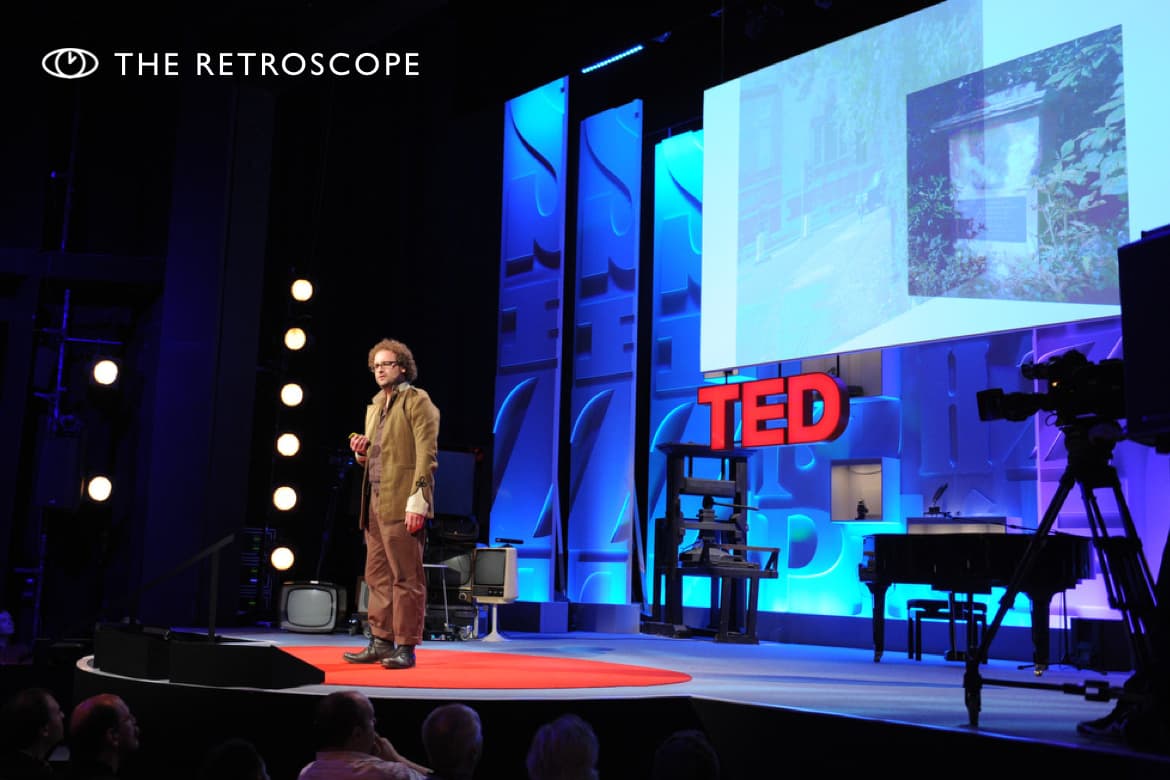 The creative high spot of the year was attending the excellent Hyper Island Creativity Lab. I didn't get a chance to write this up at the time but I really can't recommend it enough. The most exciting project of the year was working with Chris Wild and his team on The Retroscope, then having Chris show our work at TED Global. That was cool. Talking of speakers I also managed to catch and meet two of my all-time heroes, Edward Tufte and Stewart Brand. I even squeezed in three minutes of speaking myself as an Elevator Pitcher at Flash on the Beach.
This was a big year but I'm looking forward with excitement to 2011. Big plans, lots to do… note to self, must finish that Computus Engine thingy…