So I guess the world didn't end. We all survived the Mayan rollover, giggled at those who believed in ancient superstition, and without a hint of irony went on to celebrate Christmas. This was always going to be a vintage year for apocalyptic nonsense but I'm now a little teary-eyed to see it go. Unless Harold Camping or Ronald Weinland know different I think the next big date of doom is Isaac Newton's prediction for 2060. Mark it in your calendar and smoke 'em if you got 'em.
New technologies in 2012
Talking of apocalypse I was, for a long time, a specialist in Adobe Flash. By the end of last year though it was clearly time to broaden into other technologies so at the beginning of 2012 I made a plan to work through my existing commitments whilst looking at other technologies in my own time.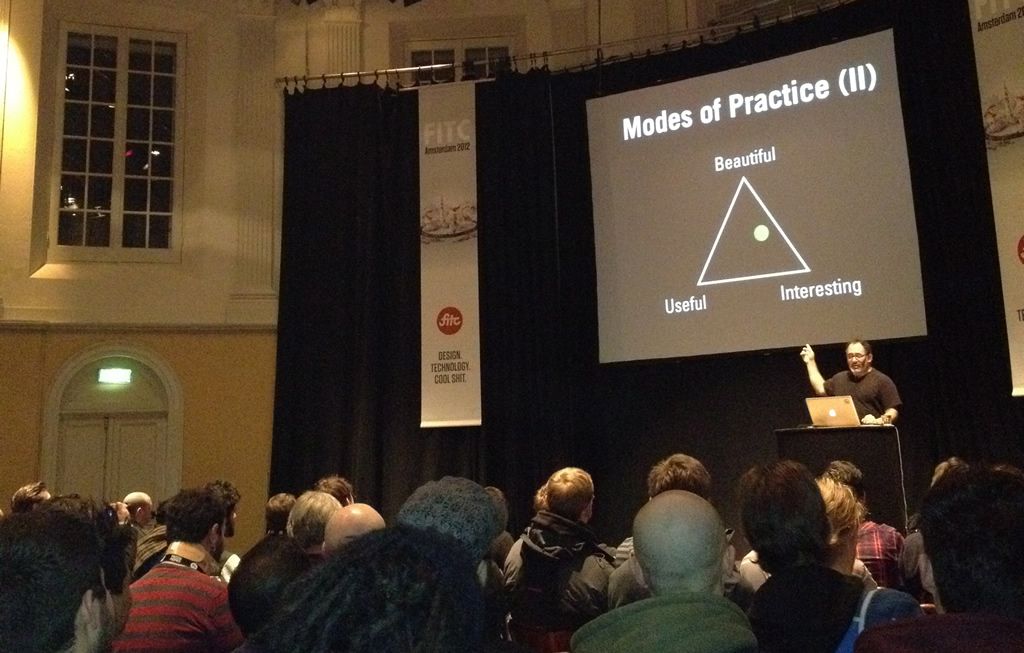 In February I flew out to FITC in Amsterdam to meet Jensa and Marc and get a feel for what the rest of the community was thinking. It was a relief to discover no-one was out of work and in fact everyone was really busy. Whilst there I took a training course with Lucas Meijer, who along with Ralph Hauwert had engineered the Flash platform export for Unity. We really only scratched the surface of what it can do but I was really impressed. Unity is an incredibly versatile and performant technology and it's potential is immediately evident. Whilst I was with Jens I also formally stepped down from FlashMagazine after 12 years. It felt a little melancholy (we have covered it's entire rise and fall) but I think we bowed out in style with a rather good bottle of 12 year old single malt.
Back at home in Worthing things were getting interesting. What had been an informal meetup (i.e ad-hoc drinking) by local digital bods officially became Worthing Digital, an organisation with monthly tech talks and a weekly co-working initiative. In fact the co-working has been so popular that we now have a permanent co-working space in town. I've been working there since December and I can thoroughly recommend it.
Shortly after Amsterdam I was offered the perfect R&D project. The brief was to build tech demos of 3D vector animation on desktop and mobile, but I was instructed specifically not to use Flash. We initially tried out Processing and then Processing.js and I managed to build what we needed but I really don't get along with it. After working with tools like IntelliJ the code editor felt very clunky and primitive. Also, writing Java that then write's Javascript made me just want to write Javascript. So that where I headed next...
It turns out there are a lot of 3D Javascript libraries, some active, some not, and there are a variety of possible renderers. I went with Three.js principally because I like the work Mr Doob has done with it, but it also comes with a stack of great examples. Getting something up and running is relatively quick but what was interesting was the performance difference between the different browsers and renderers. It's such a shame Microsoft and Apple are still lagging in their support for WebGL. I learned a lot on this project and eventually, after I also spent several months on a Unity version, the client went with Flash. Oh the irony.
Space in 2012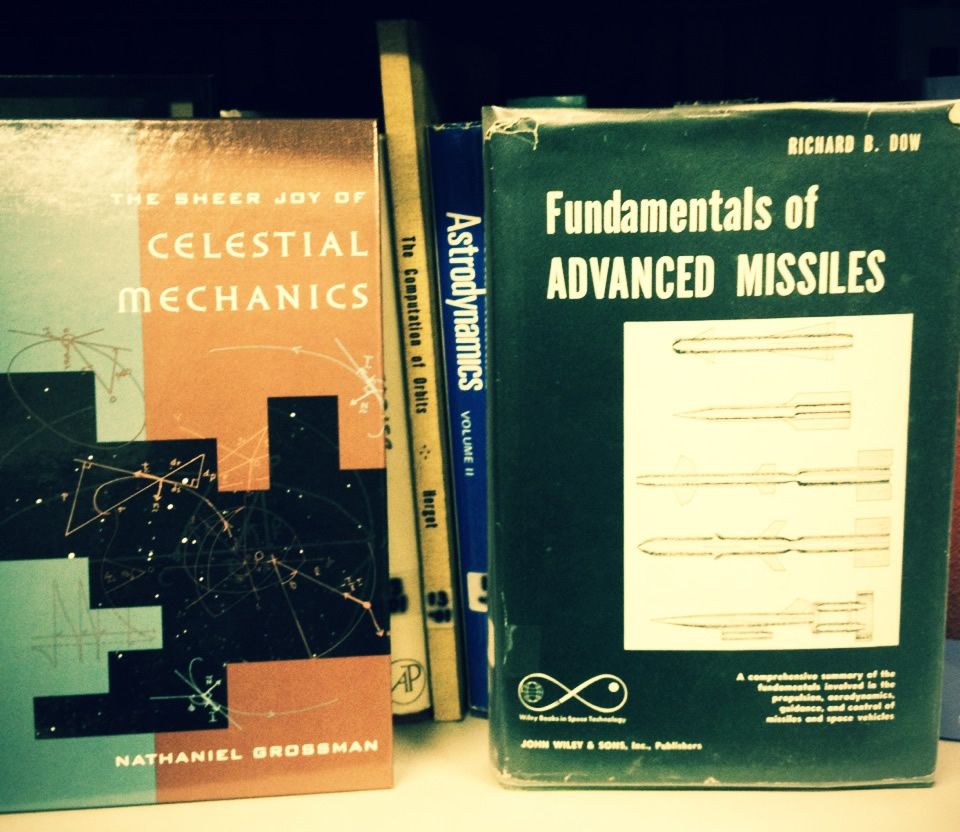 Creative technology never fails to inspire me and in the summer I watched live (bizarrely via my XBox 360) as approximately one ton of it touched down on the surface of Mars. An incredibly bold and innovative mission culminating in the unforgettable "7 minutes of terror". I've long had an interest in space exploration so at the beginning of the year I joined the British Interplanetary Society. They have a fascinating office and library in Vauxhall in London which I thoroughly recommend visiting if you are at all interested in the British contribution to space travel.
Much of the space news this year echoed all the way back to my childhood. When the Voyager probes were launched I was no doubt in the cinema watching Star Wars and would never have expected, 35 years later, to find them still going strong and passing the outer edges of the solar system. Mind blowing. This year also marked the 40th anniversary of Apollo 17, NASA's last manned mission to the moon, and with it the somewhat depressing statistic that no-one born after 1935 has ever walked on the moon.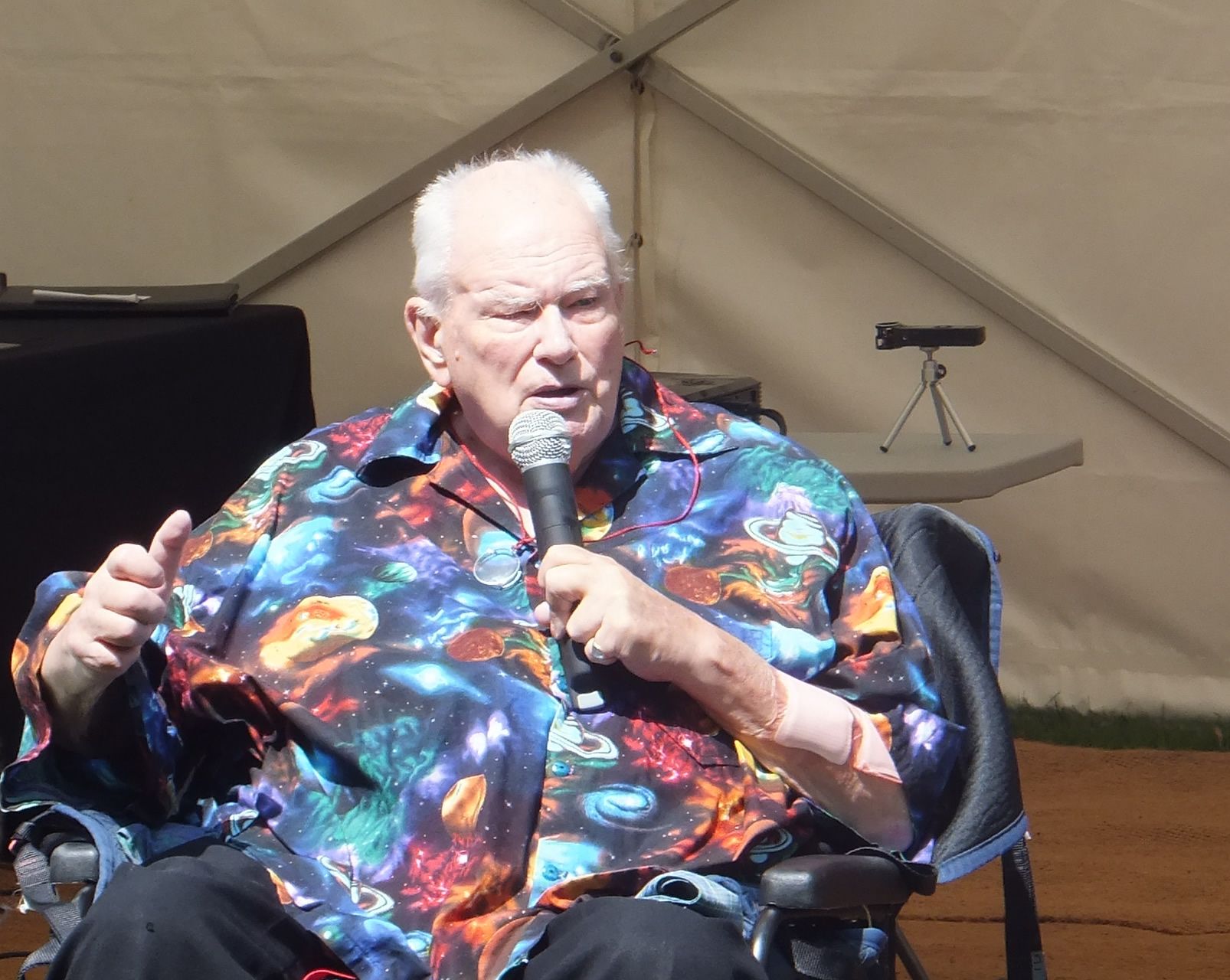 And of course we can't talk about Apollo without mentioning the sad passing of Neil Armstrong; first man on the moon and a true ambassador for the human race. A few weeks ago we also lost the irrepressible astronomer, Sir Patrick Moore. His passing made all the more poignant by the somewhat surreal memories of my kids playing in his garden to a background chatter of rocket scientists and sandwiches. Happily though in September I managed to see another childhood hero, the very much alive, James Burke. The sheer volume of ideas and epiphanies he crammed into his final session at dConstruct will live long in the memory.
Geek culture in 2012
The Brighton Digital Festival, of which dConstruct is only a part, was another big highlight of the year. John Davey's Reasons to be Creative conference proved just as much fun as Flash On The Beach and with friends coming in from all over the world it made for a very welcome reunion. Another highlight was the Brighton Mini Maker Faire, a celebration of maker culture both digital and hand-made. I took my eldest daughter who had enormous fun driving robots, 3D printing and making mosaics and hot-air balloons. The geek dad in me couldn't resist helping her write her first "Hello World" program on the BBC Micro.
As usual it's been a busy year, and as usual I have somewhat neglected the blog. Learning new tech, running the business and working from home has eaten up my year - my apologies. I didn't get round to blogging about it at the time but I did clean up the Timekeeper code, added a code example, and put it all onto GitHub. I've also tinkering with a Javascript port using requestAnimationFrame which may or may not surface in the wild. Big plans and not enough time. Maybe next year eh?