Developer: Stamen Design
Technology: Flash
There are a couple of interesting projects going on over at the newly opened Digg Labs. Both Digg Stack and Digg Swarm are web applications that display user 'diggs' in real time.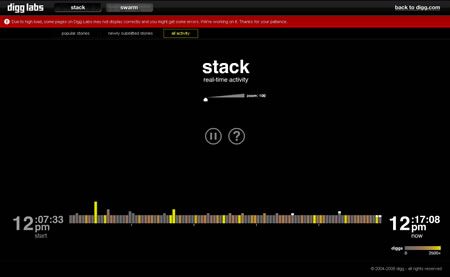 Digg Stack displays the data in a bar graph format, with each new digg falling as a block onto it's related topic. Digg Swarm uses the same data but uses colour and a nodal structure to display relationship and popularity.
The developer, Stamen Design, has other temporal interface work on their site.