photo credit: Marc Thiele
Every September the UK seaside town of Brighton plays host to a vibrant celebration of creativity and technology. Now in its fifth year Flash On The Beach proved to be as inspirational as ever.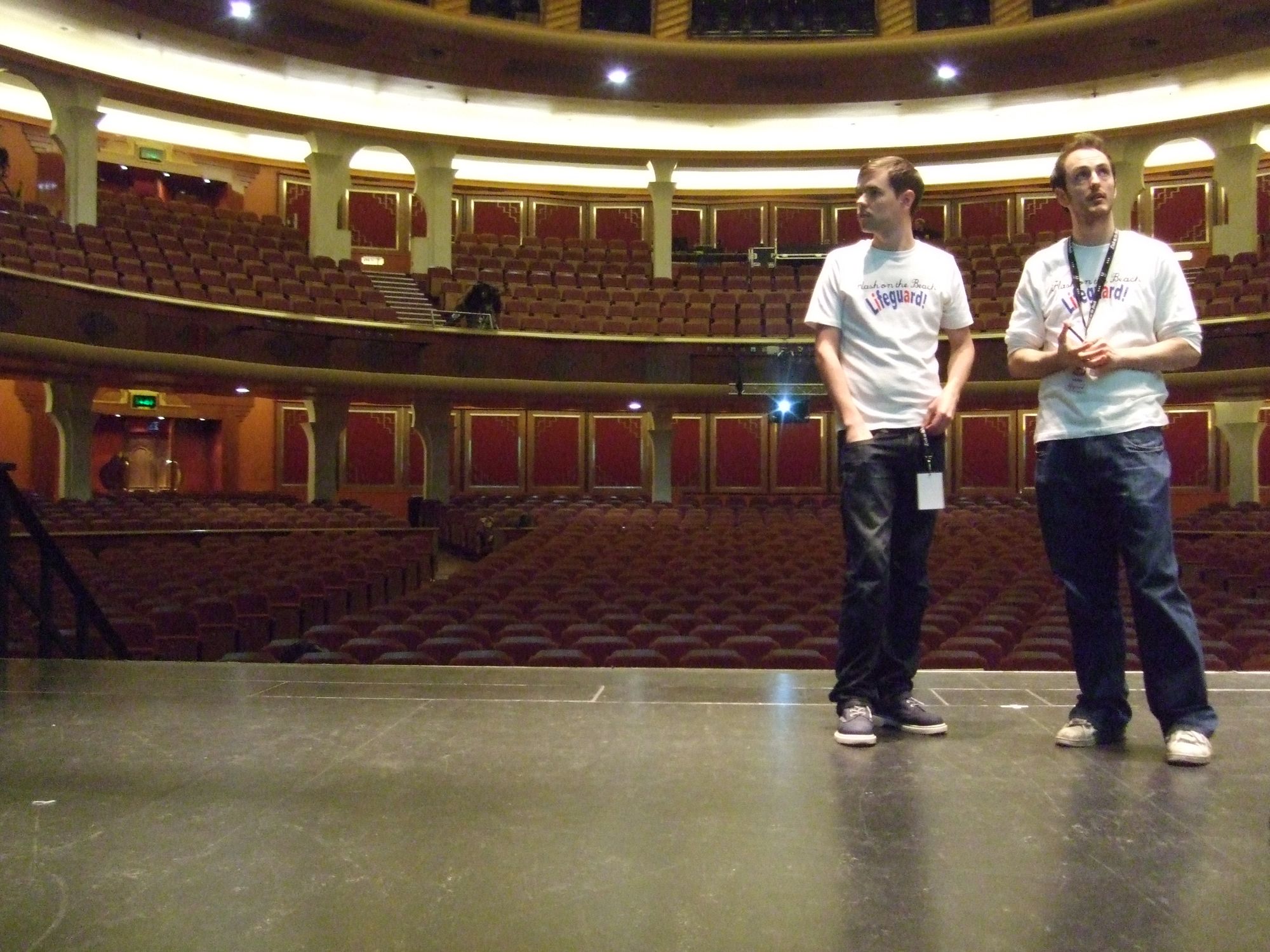 The themes of the conference were as varied as the attendees. Here's a taste...
1. It's the people that make it great
I've written about this before but it's the people who make this event. The diversity, creativity (and lets face it, stamina) of the attendees never fails to amaze me. The Flash community has always drawn from a wide range of backgrounds. I used to joke that if you got four Flash developers round a table, one would a physicist, one a graphic designer, one a musician, the other an architect. It's hard to imagine the same happening with Silverlight or Java. Until now that's been the real strength of the community, but I think the community is changing...
2. Flash is becoming a noun
It's unfortunate really that FOTB has the word Flash in the title. It may have started out as a Flash conference but these days it embraces everything from print design to compiler optimisation to life-hacking. This breadth of content attracts attendees from outside the community, all of whom want to cross disciplines. I wonder if Flash is on it's way to joining Xerox and Hoover as a brand name that became a noun. In this case, a by-word for creative technology. As Brendan Dawes succinctly put it, "Flash is an attitude, not a technology".
3. Make time for your own projects
More than a few speakers extolled the benefits of working on your own projects. This is a great way to learn new skills, or refresh your creative batteries. This certainly struck a cord with me, and the timing was quite prescient. A few weeks before the conference I quit my job - as I write this I have one day to go. My work on the Computus Engine has taken a back seat recently while I set up the new business, but next week I open the doors on Phi Digital. One benefit of being the boss is being in charge of your time, and I hope to reboot the project later in the year.
4. The power of serendipity
Serendipity was another great theme of the conference. A great example of this was a chance conversation I had with Niqui in which she introduced me to Ferdi from DeMonsters. It turns out that not only are we both obsessed with visualising time and calendar systems and he's been working on a zoomable timeline as well.
5. Speaking is fun
This year was slightly different for me. In addition to my journalistic duties for FlashMagazine I was also speaking as part of the Elevator Pitch. I won't go into this too deeply here but if you're interested you read about my on stage adventures over at FlashMagazine. The Elevator Pitchers are a friendly and talented
FOTB2010 – John Dalziel – Elevator Pitch from flashonthebeach on Vimeo.
Thanks as always go to Marc for his wonderful photographs and Jens and David for keeping FlashMagazine on top of the news.