In my own time. On my own time." is a project by Royal College of Art graduate Charlotte Christofferson.
The project examines how gender and age affect our perception of time. Charlotte's research and interviews revealed how we all perceive and structure time differently. She distilled her findings down to five archetypes: a child, teenager, mother, father and a grandmother in the early stages of dementia.
My involvement in the project began about a month ago. We met in London to discuss how the rules for each archetype could be codified into an interactive application. I soon after set to work building all this into an iPad app that could be part of the public display for the RCA Show 2012.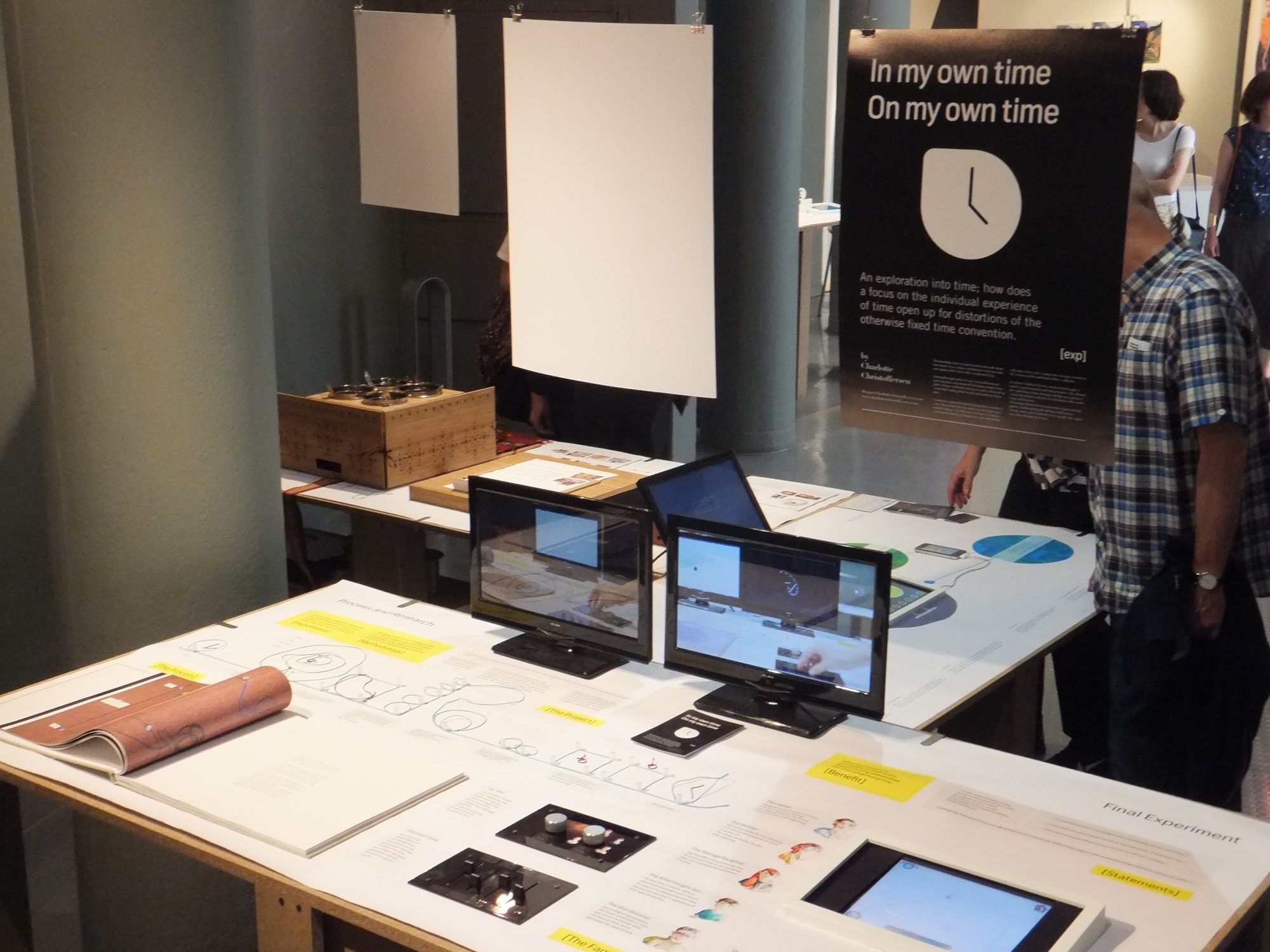 Although the timescale was tight, less than two weeks from concept to delivery, that wasn't really the biggest challenge. The tough part was suppressing my own time conventions in order to program each archetype. The father was simple; as an adult male we both structure events in a linear manner. The teenager is also linear although a little less structured. The mother observes a daily cyclical structure, and the events of the child and grandmother are pretty much random.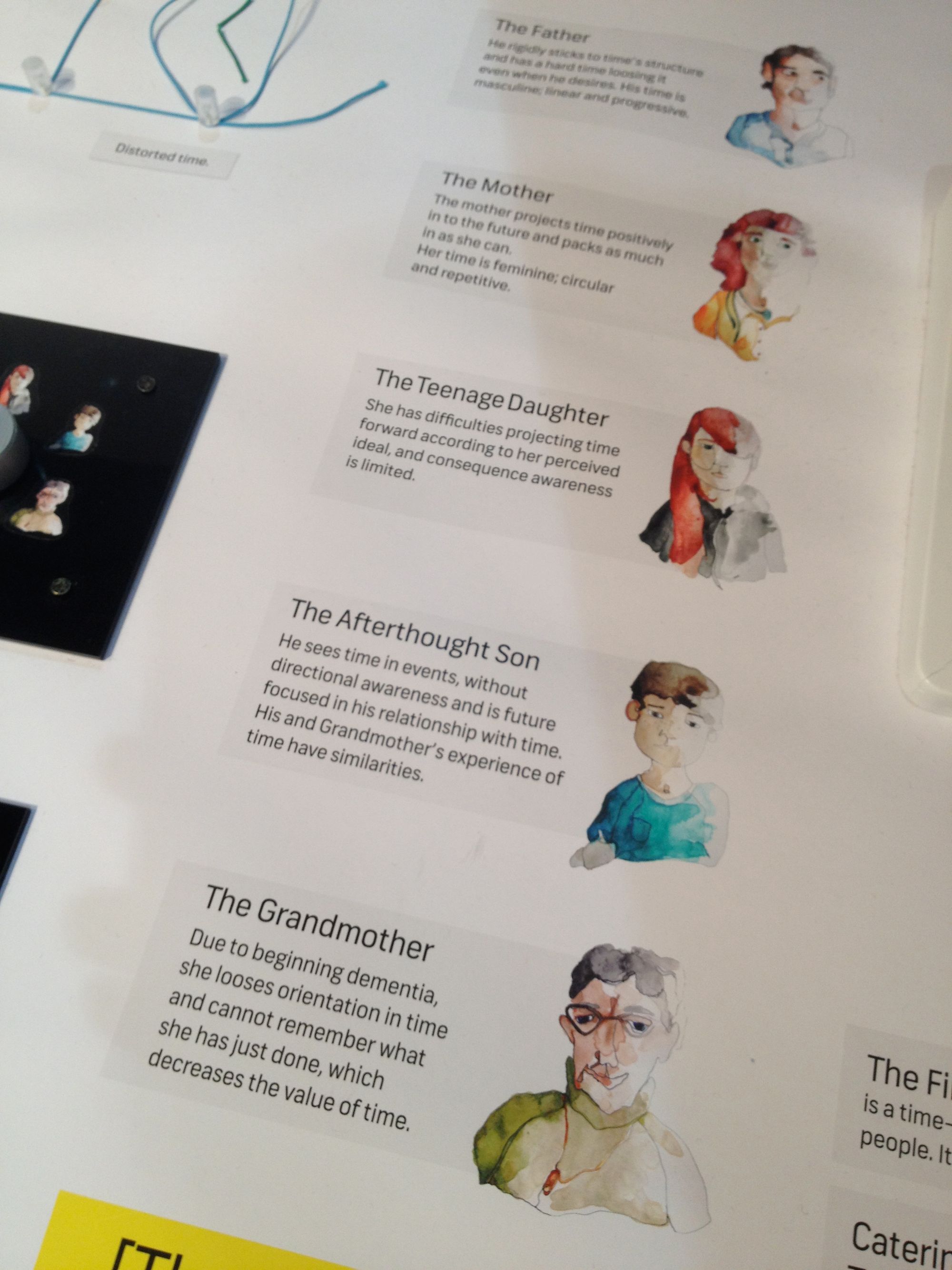 More details about the project and the research behind it were available on Charlotte's website at charlottechristoffersen.com.