Back when I lived in London my commute by train would take me past a small unassuming office building in Vauxhall. The only reason it caught my eye at all was for the sign across the entrance that read The British Interplanetary Society. I've been curious about what goes on in there ever since. So earlier this year I jumped in, joined up and found out.
The society was founded in the early 1930's with the aim of supporting and promoting astronautics and space exploration. United Kingdom explosives law curtailed early experiments into rocketry but as early as the end of the decade, the society had developed a project to land three men on the moon. By the time of the Apollo moon landings, members of the society were working on Project Daedalus - a proposal for an interstellar spacecraft.
Notable members of the society include the science fiction writer Arthur C Clarke who was an early member and served as its chairman shortly after the war, and Sir Patrick Moore who was the first editor of the BIS magazine SpaceFlight. Which brings me neatly to Patrick's picnic...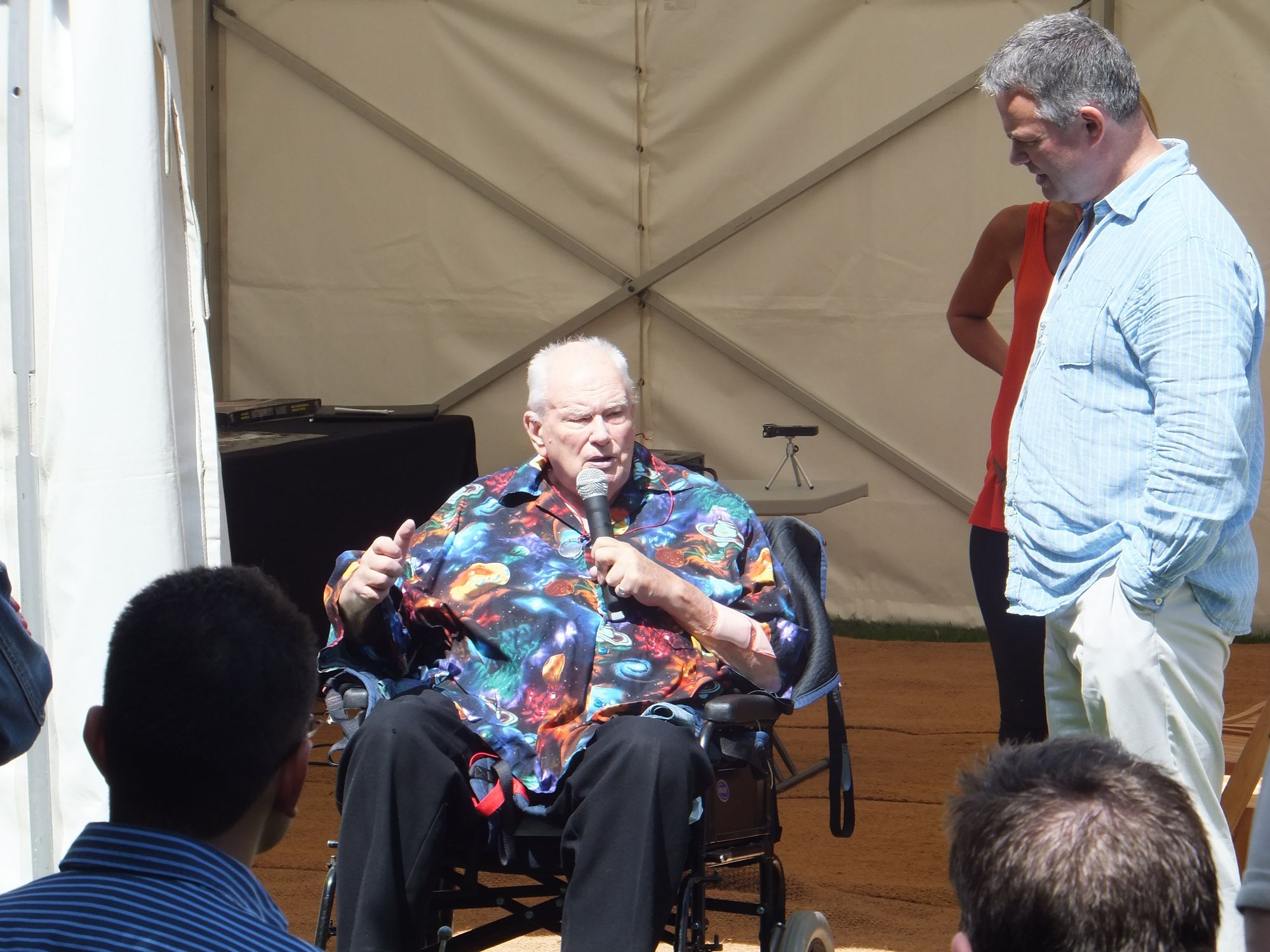 The society holds a summer picnic at Sir Patrick Moore's house in Sussex. It's a relaxed affair, with a few speakers, a quiz and some games, all held within the leafy grounds of his home. It was a fun day out and a great reminder that following your curiosity can take you to the most surprising places.

The first speaker of the day was the model maker Mat Irvine. He brought with him a collection of the models he built for Sir Patrick's long running television show The Sky At Night.